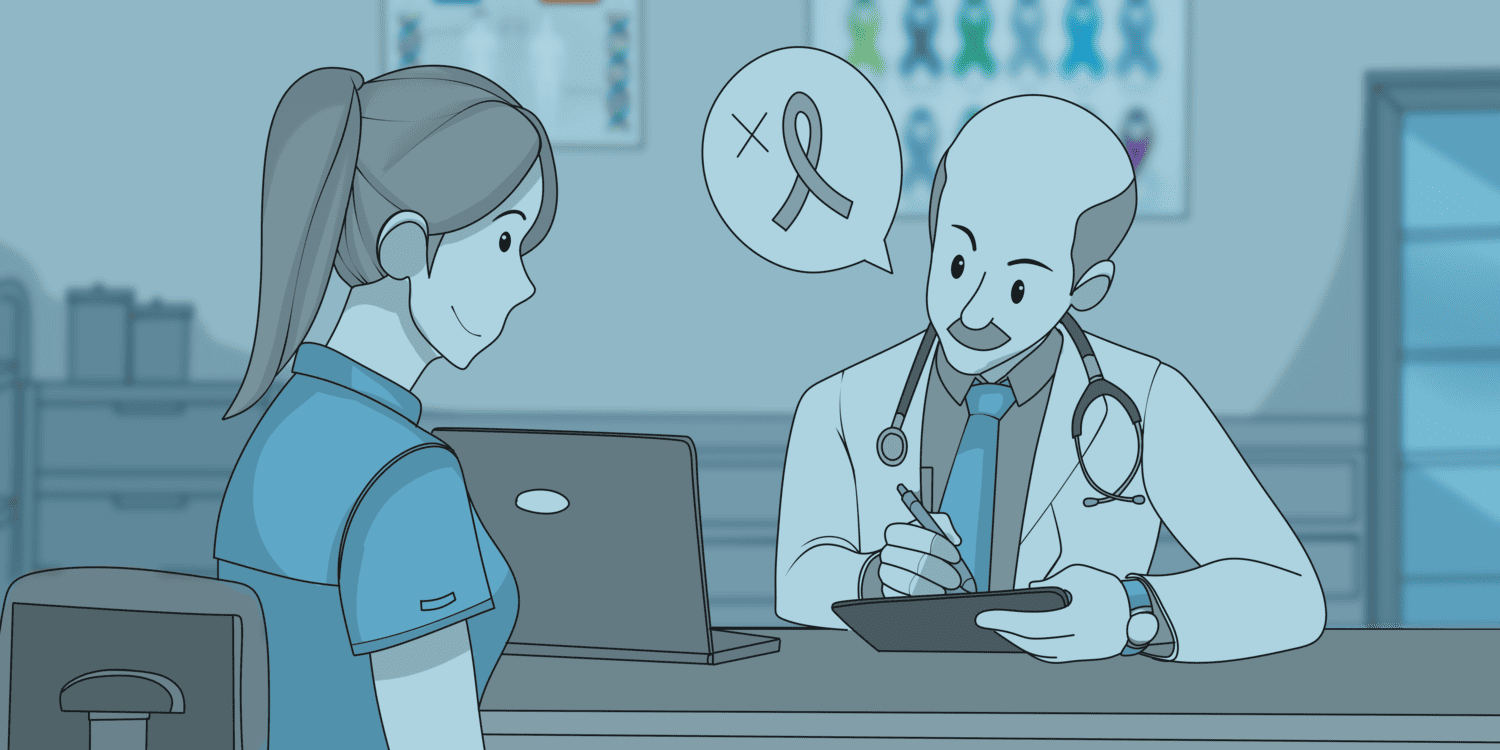 NEW OPPORTUNITIES AND PERSPECTIVES IN THE EARLY DETECTION OF TUMOR DISEASES
Unfortunate circumstances can quickly and unintentionally cause expensive damage. Private liability insurance is indispensable and should not be missing in any household - especially not if children are present.

Effective cancer prevention
A single blood draw for annual cancer early detection examinations.

Free Choice of Doctors and Hospitals for More Flexibility
In case of suspected cancer, further examinations are conducted using PET/CT and MRI.

Expert support
Continuous support from experienced cancer specialists via phone or online.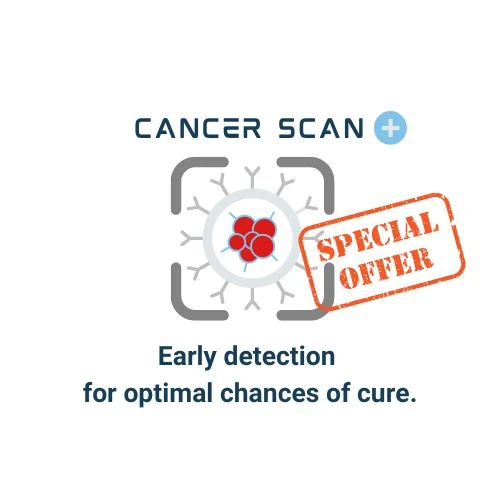 Cancer Screening by Hanse Merkur
The early detection of cancer plays a decisive role in the chances of a cure.
However, there are still many types of cancer for which conventional early detection methods are insufficient. This is where Hanse Merkur's cancer scan comes into play.
With this program, potentially dangerous tumors, including cancer and precancerous lesions, can be detected - even in early and symptom-free stages.
Cancer scan thus optimally complements conventional screening methods and enables the timely detection of cancers for which no traditional methods were previously available. Early diagnosis is the key to better chances of cure.
🔘 NEODIRECT CANCER SCAN +
Cancer scan: early detection for optimal chances of cure.
Welche Leistungen hat der Krebs Scan der Hanse Merkur:
Services of the Cancer Scan program at a Glance
Services

Cancer scan

Tariff ZY

.

Annual screening by PanTum Detect Test

✔️

Follow-up examinations for clarification and localization of cancer by imaging techniques (PET/CT and MRI)

✔️

Accompanying benefits for the treatment of diagnosed cancer:

- in case of hospitalization

accommodation in a single or double room with therapy by a chief physician or
replacement hospital daily allowance in the amount of 75 EUR per day

- transportation costs

- daily spa allowance in the amount of 75 EUR per day.

✔️

Health Assistance Telephone or Online

✔️
✔️
This is how the Cancer Scan program works: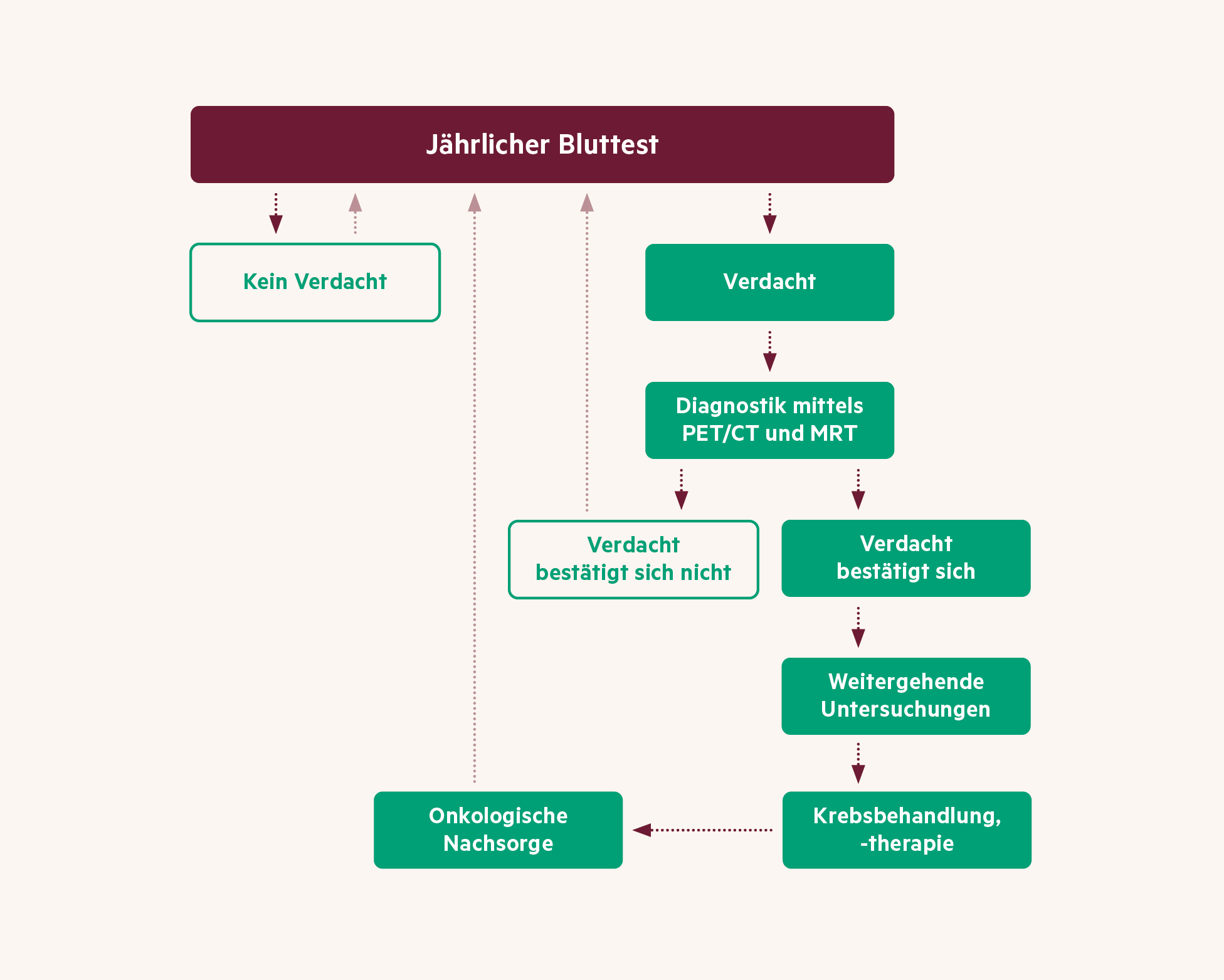 The procedure of the cancer scan:
The procedure of the cancer scan:
The basis of the cancer scan is the innovative blood test PanTum Detect®. If this is conspicuous, our specialists clarify the suspicion with imaging procedures. The imaging used, including PET/CT and MRI, is currently the best diagnostic method for the localization of tumors and is considered the gold standard.
If imaging confirms the initial suspicion, a specialist will initiate further steps. These include additional examinations to determine the exact tumor and, if necessary, treatment and therapy measures.
After completion of the oncology follow-up, it is recommended to restart annual blood tests.

---