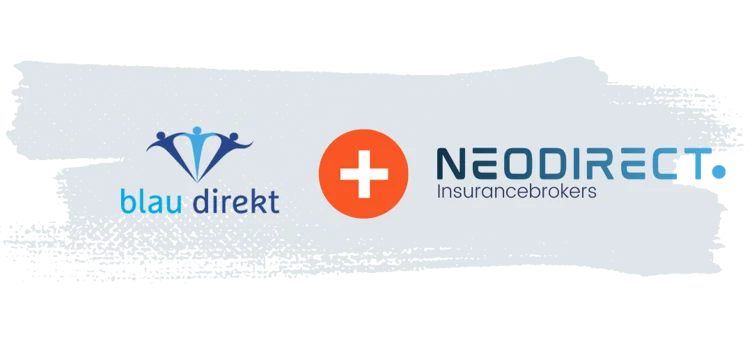 Who is blue direct?
If you work with us longer and read our documents and contracts, you will notice that we often mention a company called "Blau direkt." The Blau direkt GmbH is our service provider for technology and the interface to all insurance companies we offer you. We have selected " blue direkt " to give you the best support possible. And just with the simplr App "blue direkt" proves his skills.
BLAU DIREKT won't be able to contact you personally. That's all up to Neodirect; we are your broker and point of contact.
Blau direkt is our broker's contact to ensure faster communication with the insurance companies and, thus, quicker processing.
Blau Direct has connections to Allianz, ARAG, AXA, and Alte Leipziger, which were now not even all companies with an A.
You see, there is much administrative work to manage, and we collect this through "blau direkt."