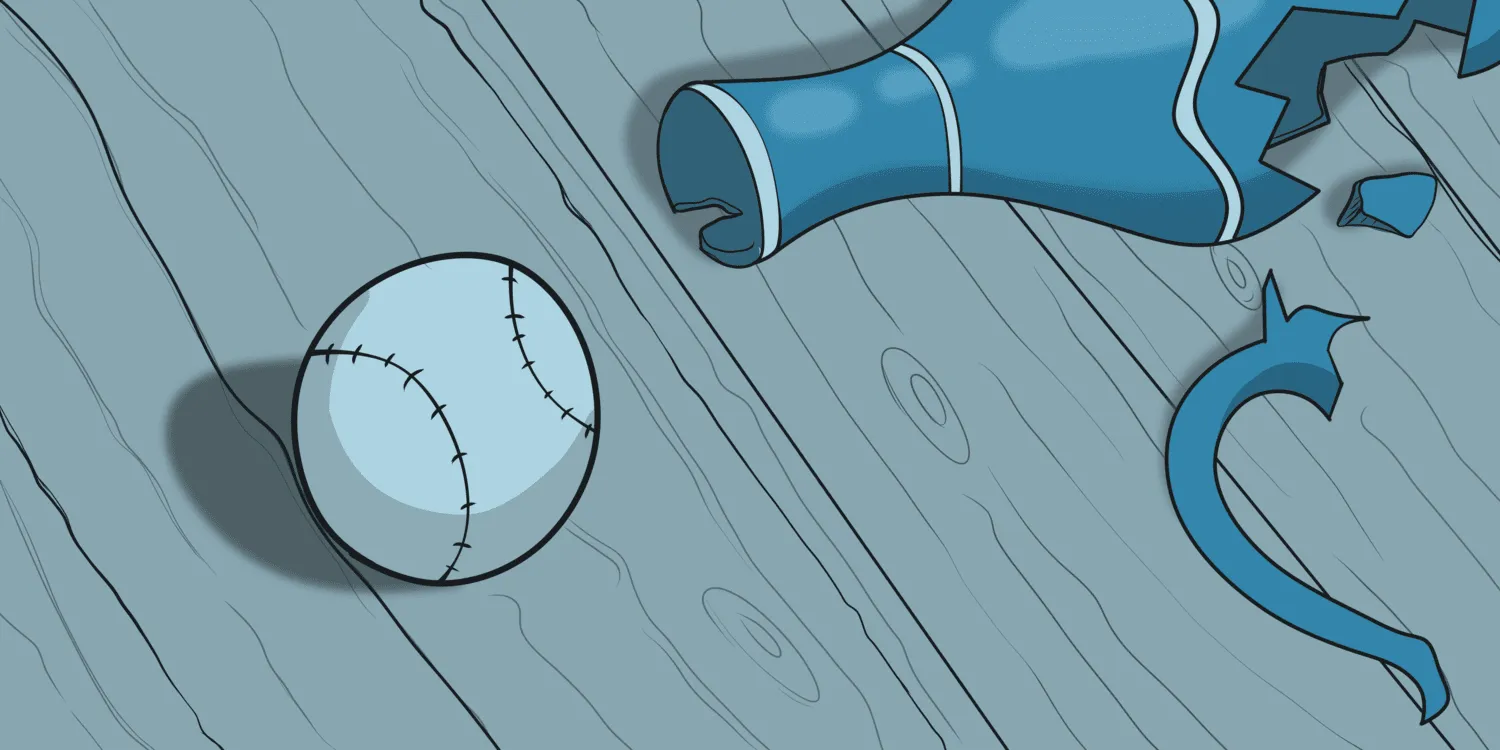 PROTECT YOURSELF AND YOUR ASSETS - THE PERFECT PRIVATE LIABILITY INSURANCE FOR YOUR SAFETY IN EVERYDAY LIFE
Unfortunate circumstances can quickly and unintentionally cause expensive damage. Private liability insurance is indispensable and should be present in all households - especially not if children are present.

Protection against financial consequences
Liability insurance covers claims for damages in accidents, property, or personal injuries, protecting you from financial burdens.

Safety for everyday life
You can move freely in your daily life through liability insurance without constantly fearing unforeseen events and their financial consequences.

Coverage of liability claims
Liability insurance provides coverage if you accidentally cause damage to others, whether in a friend's apartment or public space.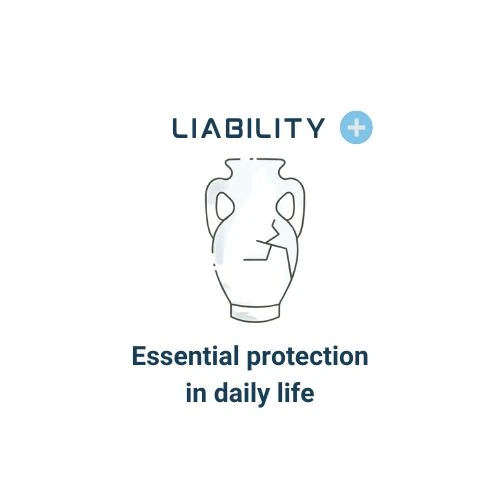 Private Liability Insurance
Costly material damage can quickly occur unintentionally due to unfavorable circumstances. Private liability insurance should be present in all households, especially when children are involved. It covers damages you may cause to others and protects you from financial ruin in an emergency.
At Neodirect, you can compare market prices and benefits of private liability insurance to find your desired coverage. This way, you can quickly secure your personal liability insurance.


🔘 NEODIRECT LIABILITY +
Optimal protection does not have to be expensive!
Liability insurance is an insurance contract that provides essential protection against financial risks. It covers claims for damages that may arise from accidents, property damage, or personal injury for which one is held liable as the policyholder.
In a damaging event, liability insurance covers the costs of claims for damages made by third parties. These can be, for example, repair costs for damaged property, medical expenses, or loss of earnings. Without liability insurance, one would have to bear such costs out of one's pocket, leading to considerable financial burdens.
Liability insurance is indispensable, especially in everyday life, where unforeseen events can happen. An accidental fall in a friend's flat, damage to a rented vehicle, or an accident in which someone is injured - in such cases, liability insurance can help to ensure financial security and protect against high costs.
It is important to note that liability insurance should be customized. The scope of coverage, the sum insured, and possibly additional benefits can vary depending on personal needs. It would be best to compare the different offers and take out an insurance policy that meets your requirements.
Overall, liability insurance is an important safeguard to protect yourself from the financial consequences of damaging events. It provides security, peace of mind and prevents you from being left alone with high costs in an emergency. Careful selection and regular review of liability insurance ensure adequate protection for personal everyday life.
THE OPTIMAL SUM INSURED:
You will do well with your private liability insurance if you have property damage covered for 20 million euros and rental property damage for 20 million euros. To cover severe damage, the sum insured for property damage and personal injury should also be at least 20 million euros.
INSURE CHILDREN AS WELL:
Children are covered free of charge. This also applies to adult children as long as they are in education and are not yet married. A contract clause on the incapacity of your children to commit an offense guarantees that your insurance company will be liable in the event of a claim even without examining the breach of the duty of supervision.
INCLUDE BAD DEBT LOSSES:
One-third of all German households do not have private liability insurance. So that you don't end up empty-handed in the event of a claim, it makes sense to take out a policy with inadequate debt coverage. Then your insurer will also cover the costs of damage caused to you by someone without private liability insurance.
CANCELLATION AND TERM:
Pay attention to the term and notice periods: Pay attention to the term of the contract and the notice periods to remain flexible and to be able to change to another provider if necessary. As a rule, the old agreement must be terminated three months before it expires. Otherwise, it is automatically extended by one year;
Check family insurance:
Could you check whether family insurance is offered to bundle protection for all family members under one contract?
Weigh up the deductible:
Consider whether an excess makes sense to reduce the monthly premiums. However, remember that you will have to pay the lot in the event of a claim.
Take into account damage to the rented property in the liability insurance:
Could you ensure that your private liability insurance covers damage to rented property? This way, you are financially protected in case of accidental damage to the rented flat or other people's furniture.
Provision with front loss cover in the liability insurance:
Could you check whether your private liability insurance includes loss-of-earnings cover? This protects you if the person who caused the damage does not have sufficient financial means to pay for the damage. This way, you are also covered in such cases and do not have to sit on the costs.
Dogs require their liability insurance:
Beachte, dass Hunde eine eigene Haftpflichtversicherung benötigen, während Katzen in der Regel in der privaten Haftpflichtversicherung mitversichert sind. Überprüfe daher die Bestimmungen deiner Versicherung und sorge dafür, dass du den entsprechenden Schutz für deinen Hund gewährleistet hast, um mögliche Schadensfälle abzudecken.
WHY SHOULD YOU TAKE OUT PRIVATE LIABILITY INSURANCE?
Private liability insurance is part of the elementary private essential provision and covers the most critical risks of everyday life. Everyone is legally obliged to pay for self-inflicted damage - in the worst case, with their natural assets and personal income up to the seizure limit. Private liability insurance checks whether and to what extent claims exist and pays justified compensation. It fends off unjustified claims by other persons and bears the costs of any legal disputes that may arise.
WHEN DOES PRIVATE LIABILITY INSURANCE PAY OUT?
CASE EXAMPLE 1: A cyclist is riding on the pavement and overlooks an oncoming pedestrian behind the next turn and hits him. The pedestrian falls and breaks his right shoulder.
Treatment costs and a loss of working hours of about four weeks exist. In addition, compensation for pain and suffering is due. Private liability insurance bears these costs.
CASE EXAMPLE 2: Two friends chat together in their notebooks. Carelessly, one knocks over his glass, and the drink pours over the keyboard. The notebook is ruined and has to be replaced. Private liability insurance reimburses these costs.
WHO IS INSURED?
In principle, the person who has taken out the insurance is insured. Regarding family tariffs, life partners and minor children of the life partners are also certified. Children of full age are covered as long as they are in education and are not married or partnered. Military and civilian service personnel not living in the same household are also covered. If you have a butler, they are also covered, as are household and garden helpers and babysitters. Persons living in the home can be included in the contract.
WHAT SHOULD PRIVATE LIABILITY INSURANCE INCLUDE?
You should choose private liability insurance with a sum insured of at least 20 million euros and ensure that the tariff offers benefits corresponding to your life situation. In addition, you can include coverage for damage caused by children under seven years of age or the loss of other people's private keys or company keys in the insurance coverage. Essential is the inclusion of lousy debt coverage, which covers your liability claims if the perpetrator cannot pay. You can also insure damage caused by acts of courtesy or borrowed property.
WHICH DAMAGES ARE INSURED?
Private liability insurance covers personal injury, property damage, and financial losses. Individual injury results from injury, damage to health, or death and requires benefits for medical expenses incurred, compensation for pain and suffering, loss of earnings, or pension payments. Property damage is caused by injury, destruction, or loss of an object that must be repaired or replaced. In addition, consequential costs, such as loss of use, may also arise. Financial damage resulting in a monetary disadvantage for the injured party and must be compensated is pecuniary damage. Damage caused intentionally is not insured.
WHAT TO DO IN THE EVENT OF DAMAGE?
Report the damage to your insurance company within one week. Describe the circumstances truthfully and send your insurer all relevant documents immediately. Try to keep the damage as low as possible. Do not make any payments or admit guilt without consulting the insurance company. The insurance company will check the legal situation and settle the damage accordingly.