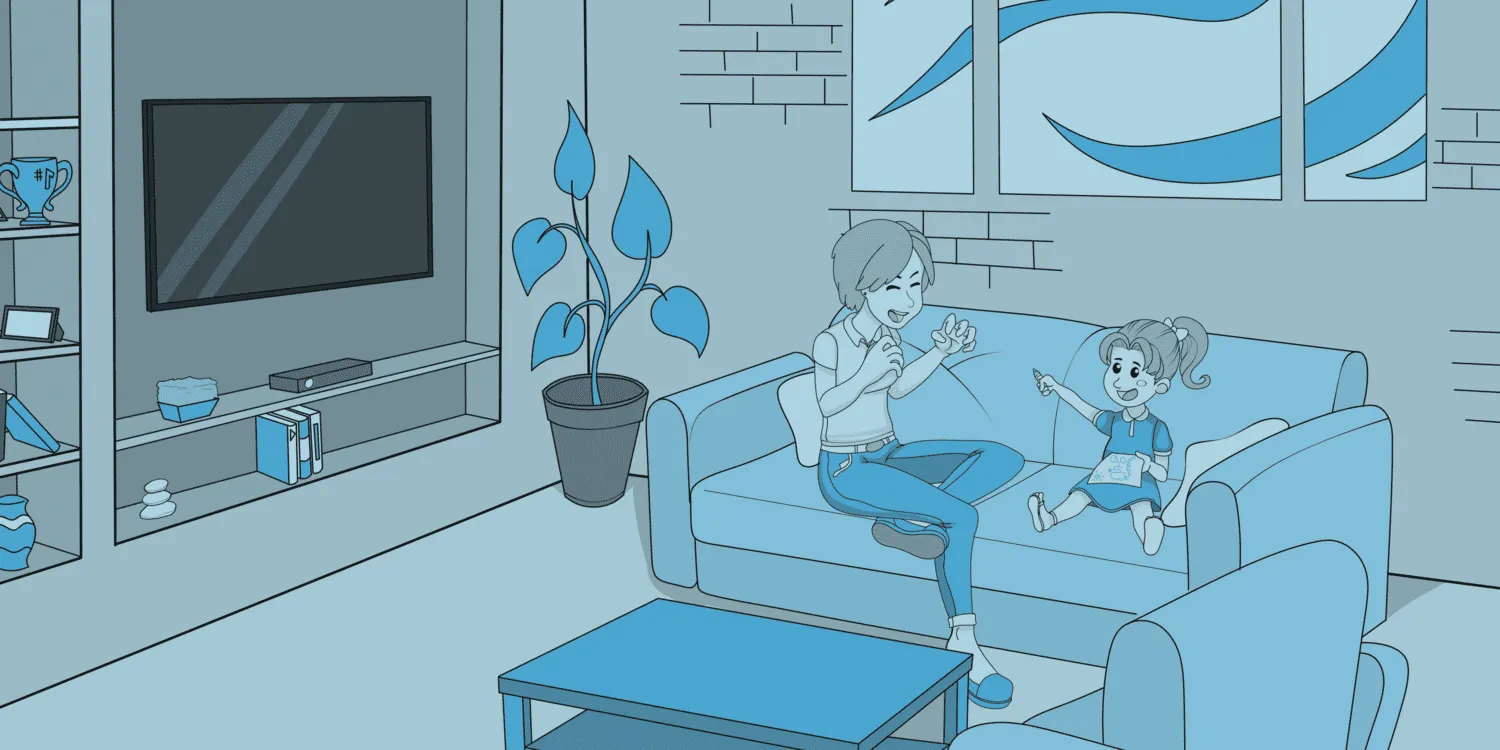 MASTER LOSSES IN CASE OF DAMAGE
Whether it's a fire, a burglary, or water damage - our home contents insurance protects your valuables and replaces lost electronics, furniture, or jewelry.

Securing against elemental damages
Elemental damages should be covered by home insurance as they often result in high financial burdens after storms, floods, or earthquakes.

Everyday Security
Compensation at replacement value in home contents insurance is important to receive the current value of the items in case of damage and enable appropriate replacement.

Provide accurate living area
Providing the exact size of your home in a household insurance is important to ensure adequate coverage and receive fair compensation in case of damage.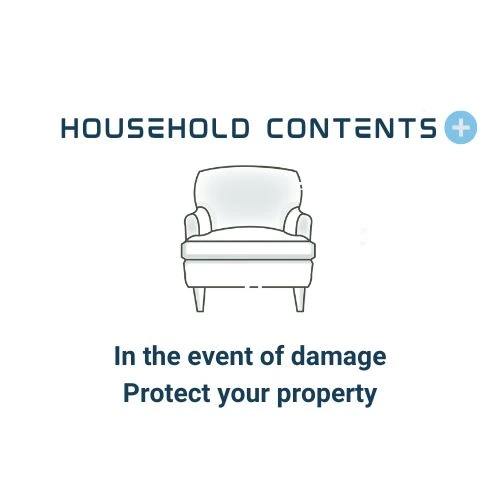 Home Contents Insurance
The things you surround yourself with habitually contribute to your well-being. Remember to underestimate the material value that you would need to compensate in case of damages. For example, if a fire destroys all movable items in your household, it would result in a significant financial loss.
Home contents insurance is indispensable in any household. In the event of a claim, it covers the replacement of the destroyed items at their new value and the costs of cleanup, repairs, or temporary accommodation. This way, your personal belongings are fully protected in case of damage.
With home contents insurance, you bring security to your home. You can receive a free comparison of rates from 25 providers.
You can create your individual home contents insurance and get the coverage you need.
🔘 HOUSEHOLD CONTENTS +
Losses can be cushioned
Home contents insurance is an indispensable protection for your own home. It offers financial security and covers damage to furniture, electrical appliances, clothing, and other valuables.
In the event of a fire, burglary, mains water damage, or storm, high costs can arise to replace damaged or stolen items. Home contents insurance protects against such financial burdens by safeguarding the value of the household contents and assuming the necessary costs in the event of a loss.
Household insurance not only offers protection for your own home but also property outside the home. For example, items you take with you on trips or to the office are also covered. So you are also protected outside your own four walls.
When choosing a household insurance policy, you should consider your individual needs. This includes factors such as the flat's size, the household goods' value, and any special requirements. A comprehensive policy should also cover natural hazards, such as floods or earthquakes, if relevant in one's region.
Regularly reviewing the sum insured is also a good idea to ensure that the household contents' actual value is adequately covered. In addition, changes such as new acquisitions or moves should be communicated to the insurance company to adjust the insurance coverage.
Home contents insurance gives one a reassuring feeling of security in one's own home. It protects against unforeseen financial burdens and offers the certainty that the household contents are adequately covered in the event of damage. Therefore, taking out a household insurance policy that meets individual needs is advisable to protect one's belongings.
FAHRLÄSSIGKEIT:
As a rule, ensure windows and doors are closed when leaving the house. If you are guilty of negligence, the insurer may refuse to pay damages in whole or in part.
DEDUCTIBLE:
An agreement on a partial deductible in the event of a claim can permanently reduce the insurance premium.
MOVEMENT:
You should immediately notify your insurer of a move and have your sum insured recalculated immediately. For a transitional period of two months, your household contents will continue to be certified in the old flat.
BUDGETARY CONSOLIDATION:
When merging households, you should check whether there are two insurance policies. The younger contract can be canceled immediately.
UNDERINSURANCE:
It makes sense to have the replacement value of your household contents assessed regularly. If the sum insured is set too low, you will have a double loss in the event of a claim, as the replacement can only be financed on a pro-rata basis.
Include bicycle in the household insurance:
Bicycle theft is unfortunately common. Could you ensure your bicycle is adequately covered under your household insurance policy and check the specific conditions for bicycle theft? Also, it is best always to report thefts to the police, as insurance coverage is often required and can help recover your bike. Also, could you invest in high-quality bicycle locks and use secure storage facilities to minimize the theft risk?
Please secure glass separately:
Glass is often a particular element in household insurance and must usually be covered separately. Although the standard coverage of household insurance includes damage to furniture and furnishings, glass is often excluded from this coverage.
Insurance companies offer special glass insurance as an additional option to cover damage to glass objects such as windows, doors, mirrors, or glass showcases. This extends the household insurance protection and covers both breakage damage and damage caused by glass breakage due to accidents or vandalism.
Ceramic hobs are a popular and modern element in many households. To adequately cover these valuable cooking surfaces, you should check whether your household insurance also covers damage to ceramic hobs. If necessary, separate insurance can be helpful to be financially protected in case of breakage or damage.
Take out household insurance with protection in the event of gross negligence:
Could you ensure that your household insurance includes explicit cover for gross negligence? Gross negligence can occur in certain situations, even if you take all due care. Your insurance must cover this type of damage to ensure complete coverage in an emergency. So, could you check the insurance conditions and take out a household insurance policy that includes gross negligence?
WARUM SOLLTEST DU EINE HAUSRATVERSICHERUNG ABSCHLIESSEN:
Home contents insurance makes sense for you if you run your household. Fire or burglary can cause much financial damage. Household insurance makes sense, especially if your furniture is precious or you own high-value technical equipment. The same applies if you live in a single house.
Exceed the value of all your possessions and consider whether you could replace them out of your pocket in the event of damage. If not, you should take out household insurance.
WHAT DOES A HOUSEHOLD INSURANCE POLICY INSURE?:
Home contents insurance protects the objects of daily use in your private living area. In addition to the flat, the living area includes a balcony, terrace, outbuildings, garage, and laundry room. Also insured are valuables up to a specified amount, work and sports equipment, vehicles (e.g., lawnmowers, play vehicles), and awnings that are attached to the outside.
Home contents insurance covers damage caused by fire, lightning, explosion, tap water, burglary, robbery, or storm. Risks such as glass breakage or bicycle theft can be included in the insurance contract.
WHAT IS THE RIGHT AMOUNT OF INSURANCE?..:
The sum insured should correspond to the current replacement value of your household contents. Insurers typically estimate 500 to 700 € per square meter of living space. However, if the value of your household goods is lower or even higher, you can set an appropriate sum insured yourself. You should regularly check whether the sum insured is still relevant to avoid over- or underinsurance. The insurer determines your premium based on the sum insured, the tariff zone in which you live, and the type of construction of the house.
DOES MY HOUSEHOLD INSURANCE ALSO COVER DAMAGE CAUSED BY NATURAL DISASTERS?
Coverage for natural disasters such as floods or earthquakes is often not included in standard household insurance. However, some insurance companies offer the possibility of including such elemental damage as an additional option in the insurance policy. It would be best to check the insurance conditions and, if necessary, to take out an appropriate extension of the insurance to be covered against these risks as well.
WHAT HAPPENS TO MY HOUSEHOLD CONTENTS INSURANCE WHEN I MOVE HOUSE?
When moving house, the insurance company should be informed of the change of address so that the insurance cover can be adjusted for the new place of residence. In most cases, household insurance remains in place and continues to cover damage to the household contents. However, it is essential to notify the move quickly to ensure that the insurance cover is seamlessly transferred to the new home address.
WHAT HAPPENS TO HOUSEHOLD CONTENTS IN THE HOLIDAY HOME ABOUT HOUSEHOLD CONTENTS INSURANCE?
Most household insurance policies also provide cover for items that are temporarily in a holiday home. However, it is best for you to check the terms and conditions of the policy as certain restrictions or limits may apply. Please inform your insurance company about the location and duration of your stay in the holiday home to make sure that the household contents are adequately covered.